I think I am a pretty typical woman.
I'm married, work, have two children, I LOVE coffee, wine, nice restaurants, socialising and enjoying the great outdoors.
I am not a huge fashionista and don't have a matching bag for every pair of shoes but like most women, I do have a few nice bags that I have invested a significant amount of money into. (Not too much if you're talking to my husband 😉).
What I DONT LOVE, is putting my bags on the floor anywhere! (Even before COVID-19! And even in my own home where people have walked, and kids have played).
This is not only for health reasons and convenience, but also to deter and prevent the swift grab-and-run bag snatcher.
A little germophobic, yes maybe, but if there is an option of hanging my bag, I'll always take it, and this is where the idea of Bagmate was born.
Enter Stage Left ... Bagmate® by Hookit® Australia!
Born out of frustration (and yes, a touch of germaphobia), our world's first purpose-designed Bagmate® holds bags off the ground and away from dirty floors, wandering thieves and prevents tripping staff and wasting space on small tables.
The sleek new Bagmate® is designed primarily for Tourism and Hospitality businesses to gain an advantage over your competitors and to enhance your customers experience.
WHY BAGMATE?
PROTECTION & CUSTOMER CARE – During the current global pandemic protecting you, your staff and your customers personal belongings and their health is vital!
AFFORDABLE & EASY TO INSTALL – The affordability and simple installation of Bagmate® under table hooks is a practical and cost-effective way to give your business an edge and protect your customers and staff's health, safety and belongings.
STRONG YET STYLISH – Bagmate® hooks are sleek, look stylish, and are virtually indestructible. They are easily fixed using industrial strength adhesive pads or screws to all flat surfaces. In fact, anywhere a customer may need to secure their handbag, briefcase, or any personal belongings.
BAGMATE® IS COMMONLY USED IN:
BAGMATE®  CAN BE AFFIXED TO:

Give your business a point of difference and a competitive edge. Order your Bagmate® under table bag hooks today!
your PATH TO CUSTOMER HAPPINESS IS EASY!
Give Your Business an Edge!
During the current global pandemic, it has never been more important to protect your customers and staff!
BETTER HYGIENE & HAPPY CUSTOMERS
Bagmate - A simple solution to a big problem! Working in tourism and hospitality, it's…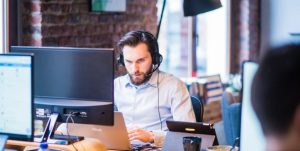 Hooks for headsets, bags & personal belongings help organise workspaces. As workplace environments evolve and…
Keep your clients bags safe and germ free! If you're a salon owner, you're probably…